GLOBALIZATION
It has not been long since term "international" was succeeded by the word "global" in the world. This symbolizes the change in strategy from developing in one country at a time to a new theory of considering the market as one global entity.
While production strategies have naturally become more globally diversified, procuring raw materials are getting much more complicated. It can be challenging, difficult and frustrating to work with different circumstances in various countries. Local supply rate, lead time, bonded procedures, quality management, correspondence about quality issues in a foreign language, multiple investments in tooling, logistic expenses, dealing with accidental damage to your products during transit, etc. The list can seem endless.
DYNAOX has more than 25 years of experience in overseas procurement of OA parts. Many aspects of our outsourcing operation include specification arrangements, delivery management, the arrangement of transport and packaging, quality management of procuring materials, price negotiations and so forth. We also offer professional and technical support and logistic services.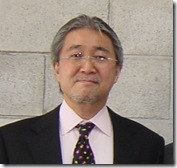 DYNAOX Group,
President, C.E.O.
Fujio Sakamoto
Group Company