Introduction
Silicone rubber is originally developed as an elastomer with heat resistive characteristic to replace natural or synthetic rubber. The raw material for production of silicone rubber, silicon, is one of the most widely found elements on earth commonly available in the form of silica quartz. Unlike the cost of raw material for natural rubber and synthetic rubber which can be greatly affected by supply shortage due to natural disasters or by market speculation on the price of oil, supply of raw material for silicone rubber remains relatively stable due to its abundance. Less of a concern over wild swings in price and supply shortages is one of the reasons for silicone rubber being a good choice as a production material.
Properties of Silicone Rubber
In the early days, silicone rubber is often chosen as material for applications in military and aerospace industries. Below are some of its typical properties:
1. Temperature resistant – able to withstand temperature range of -120~350 degrees Celsius (-184~662 degrees Fahrenheit)
2. Environment resistant – able to withstand harsh environments such as ozone, UV, heat and other ageing factors
3. Inert, stable and non-toxic
4. Available in wide range of durometers
5. High resiliency and elasticity with low compression set
6. Dielectric – 1015Ω*cm as an electrical insulator
The limited use of silicone rubber in military and aerospace is probably due to its high initial cost as a new material. Over the years, the advantages of utilizing silicone rubber's properties have allowed engineers to find more and more applications beyond military and aerospace thus driving demand up and cost down. Today, usage of silicone rubber can be found in products we see every day in industries such as automotive, electronics, food processing and packaging, medical, electric power, LED, solar energy, etc.
Gasket, Seal, O-Ring, Spark Plug Cable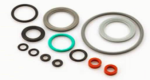 High Voltage Cable Terminal, Vacuum Composite Pipe, Circuit Breaker, etc.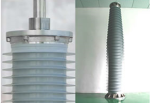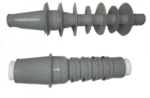 Kitchenware, Baby-Care Products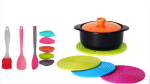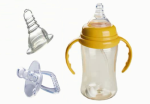 Catheter Tube, Reservoir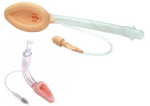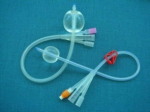 Roller Application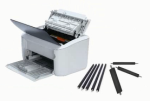 Leisure Equipment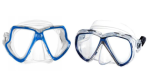 Coating and Synthetic Leather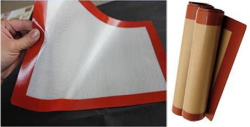 LED Encapsulation, High Refraction Index SMD Encapsulation Adhesive, Potting Glue, etc.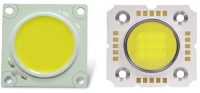 Solar Panel, Fresnel Lens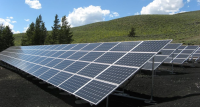 However, silicone rubber does have its drawbacks.  It has a low tensile strength compared to other rubbers, so it does not stand well against loads, physical wearing, or grinding.  It is also weak against acids and bases, so a suitable usage environment requires a pH range of 5~9.
Solid vs. Liquid
Silicone rubber is available in the form of solid and liquid.  Solid silicone rubber is often referred as "millable" or "high consistency" rubber.  Liquid silicone is often referred as "LSR" (Liquid Silicone Rubber) or "LIM" (Liquid Injection Molded) silicone.  Solid silicone rubber has a longer history of industrial application due to its cost advantage over the liquid form and the resemblance of its process method to traditional natural or synthetic rubbers.  However, there are many advantages of liquid over solid silicone rubber (which will be introduced below), so demand for LSR grows at a high pace.
Liquid Silicone Rubber (LSR)
R&D for LSR began in the 1980s led by companies such as Dow Corning, GE, Wacker and Shin-Etsu. The material became available for the industrial market in 1985, but it wasn't until after 1990 when usage of LSR was adopted in many industries resulting in rapid growth of demand.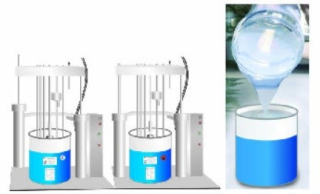 Current global consumption of LSR is around 90,000 to 100,000 tons per year. Within the next 5 to 10 years, overall global demand for LSR is expected to grow at an annual rate of 8% to over 150,000 tons per year. More of the growth is anticipated to come from Asia (e.g. China 10~15%) than the West (e.g. US/EU 4~5%).
One advantage of liquid over solid silicone rubber is that it is suitable for a wide range of manufacturing processes. Manufacturing process for solid silicone rubber is often restricted to compression mold or extrusion. On the other hand, LSR is suitable for injection molding, pouring, cooling, spraying, extruding and calendaring. This flexibility allows users to choose the most feasible manufacturing process to suit their needs. For example, for high volume production, LSR can be injection molded like plastics to enjoy below advantages over compression molding:
Short cycle time
Process time for injection molding of LSR requires as little as several seconds, whereas the same for compression molding requires minutes.
Reduction of manual labor
Injection molding process can be automated to reduce manual labor, but compression molding requires workers to place material inside the mold at the beginning and also remove products from the mold at the end of the process cycle.
Reduction of material usage
Waste material is reduced because LSR can be injection molded in a cold runner system. With the proper mold design, flash is reduced or even eliminated thus further reduces material wastage as well as manual labor cost of removing them.
Reduction of energy consumption
LSR can be molded and cured at low temperatures thus reducing the amount of energy consumption.
Reduction of material handling
Solid silicone rubber requires mixing, the process of adding color and additives, prior to molding. On the other hand, LSR comes in pails or drums which are readily available for use. This eliminates additional handling of material at user's facility as well as offers consistent quality of finished products due to reduction of variability of raw material from lot to lot from manual mixing.
In the past, the price gap between solid and liquid silicone rubbers was significant enough to influence material selection decisions.  As LSR manufacturers increase their production capacity to meet rising market demand, cost of LSR has dropped over the years from economies of scale resulting in the price gap narrowing to a point where the advantages of using LSR overweigh the price difference.  This explains why global demand of LSR will continue to grow at a healthy pace in the foreseeable future.
Dynaox's LSR Production Partner in China
For the past several years, Dynaox has been working with a reliable LSR producer in China to develop overseas markets. Our production partner is the pioneer of platinum cured, dual-component LSR producer established at the turn of the century by its current President who holds a degree in polymer science. Its technology is homegrown meaning the method of synthesizing LSR is proprietary and unique from other companies. By focusing on R&D, our partner has propelled to be among the top five LSR producers in the world in annual volume. It is headquartered in Shenzhen with production facilities in South China to support domestic (60% of sales) and overseas (40% of sales) demands. Current annual production capacity is over 4,000 tons, but will be more than doubled to over 8,000 tons by additional production base in East China in mid-2017.
One of the core competencies of our partner is its focus on R&D. Our partner has invested over RMB10 million (approx. USD1.5 mil) in lab equipment for its 1,500 square meters (over 16,000 square feet) R&D center. The R&D team comprises of over 20 members, most of them holders of undergraduate, masters or PhD degree, making up more that 10% of the company's total workforce. Various departments make up the R&D center including Compounding Lab, Processing Lab, Photoelectric Test Lab, Mechanical Test Lab, Chromatogram and Thermal Properties Analysis Lab, New Energy Lab as well as Sampling Workshop and Pilot Test Workshop. Our partner's R&D center collaborates with well-known universities and enterprises and receives accreditation from Shenzhen city and Guangdong province as Engineering Center for LSR as well as becoming the experimental base for national research projects.
R&D Center

HAAKE Rheometer

Gas Chromatograph Mass
Spectrometer

LED Spectroscopy Analysis System

Fourier Transform Infrared
Spectrometer

Tracking Resistance Tester

Thermal Conductivity Tester

Gel Permeation Chromatograph Analyzer

Thermogravimetric Analyzer

With its strength in R&D, our partner has developed over 600 LSR formulations offering a wide range of selections to meet various product applications.  Our partner also holds 22 LSR related process patents that are already granted or are pending review.
Thermal Shock Chamber

Horizontal-Vertical Flame Test
Chamber

Our LSR manufacturing partner is ISO9001 2008, ISO14001 2004 and OHSAS18001 2007 certified. Although being one of the largest LSR producers in the world, our partner is flexible and is willing and able to work on customized formulations that specifically cater to unique requirements from customers. Our requirement of market potential, which often dictates viability of R&D projects, is lower than many larger or even smaller LSR producers. This flexibility extends into mass production as small quantity orders, in several hundreds not thousands of kilograms, are welcome.
Liquid Silicone Rubber Solutions at Dynaox!
Dynaox has over 30 years of experience in international trade and we offer excellent communication, project management and support capabilities. Together with our partners, we strive for constant innovation, improvement and long-term partnerships. Whether you are in search of a unique LSR material solution for an application or in the market looking to improve cost performance, we invite you to contact us for further discussion.